Tanya Durkee Urbach
Chair
Ms. Urbach is currently Partner/Head of Family Office for Eagle Bay Advisors, which provides family office and investment advisory services, and also provides corporate governance and corporate finance advice to Dynepic, Inc., which provides an integrated platform to power immersive training programs for companies and U.S. military forces. From November 2020 through March 31, 2021, Ms. Urbach was a sole practitioner advising broker-dealers, investment advisers and their professionals. From January 2019 through October 2020, she was a shareholder at the law firm Markun, Zusman, Freniere & Compton in Portland, Oregon. She served as General Counsel for Paulson Investment Company, LLC, a registered broker-dealer that provides investment banking services to the Company from time to time, from July 2015 until January 2019, providing advice regarding corporate governance, securities regulatory compliance, corporate finance, and other legal and securities-related issues. Ms. Urbach earned her bachelor's degree at University of Oregon and her law degree at Lewis & Clark Law School. She served on the Executive Committee of the Oregon State Bar Securities Regulation Section from 2007 through 2015 and 2019 to the present. She brings extensive training and expertise in the conduct of securities offerings, securities litigation, corporate finance and business growth, corporate governance, and other corporate business and legal issues to the Board.
Stephen M. Simes
Director
Mr. Simes is an accomplished public company CEO who led a number of biopharmaceutical companies during his over 40 year career in the industry. He has extensive experience developing and implementing corporate strategies, establishing growth metrics, driving performance, and meeting growth objectives through organic expansion, acquisitions, and partnerships. When CEO at RestorGenex Corporation, Mr. Simes built a successful senior executive leadership team that delivered significant therapeutic products and stockholder value. He also negotiated the merger of RestorGenex with Diffusion Pharmaceuticals (NASDAQ: DFFN), creating a late-stage oncology-focused biotech company. As CEO at BioSante Pharmaceuticals, Inc., Mr. Simes helped secure significant funding through various financing transactions, acquisitions, and license arrangements. BioSante was later acquired by ANI Pharmaceuticals Inc (NASDAQ: ANIP). At Unimed Pharmaceuticals, Inc., a subsidiary of AbbVie Inc. (NASDAQ: ABBV), Mr. Simes built, developed, and successfully led research and development, finance, sales, and commercial activities, significantly expanding the product portfolio and increasing stockholder value.
Mr. Dunlap has over 25 years' experience in finance and operations leadership, developing significant expertise in strategy setting, improving operational efficiency and effectiveness, fundraising and investor relations, financial reporting and compliance, and risk management. Prior to joining Gurobi, he spent 3.5 years as the CFO and COO for a growth equity backed molecular diagnostics company, where he helped more than double enterprise value over a 4-year period through profitability improvement and a new product launch, supporting a successful exit through acquisition. Prior to that he served for 4 years as the CFO of a publicly traded biotechnology and pharmaceutical sales company, where he helped raise over $150 million to fund 300% growth from pipeline expansion and new product acquisition and launched and supported the company's investor reporting and SEC compliance function. Earlier in his career, Mr. Dunlap held various financial and operational leadership roles in large, multinational organizations, and spent 11 years with public accounting firms such as PwC, KPMG, and Moss Adams, where he provided business assurance and advisory services to large and small, public, and private companies predominately in the software, technology and life science industries. Mr. Dunlap earned a B.S. degree in Accounting from the University of Oregon and is a licensed and active CPA in the state of Oregon.
Karen J. Brunke, PhD
Director
Dr. Brunke has over 30 years of scientific, operational, clinical, senior executive, and corporate development managerial experience with large and small biotechnology companies. She is currently the Executive Vice President of Corporate and Business Development at Jaguar Health, Inc. (NASDAQ: JAGX). Previously, Dr. Brunke was part of the executive team that merged Mercator Genetics Inc. with Progenitor, a subsidiary of Interneuron Pharmaceuticals, in 1999 and helped take the resulting company public. Dr. Brunke was Chief Operating Officer of Anexus Pharmaceuticals, a subsidiary of the Japanese public company MediBic, responsible for in- and out-licensing assistance for Japanese companies, and was founding Chief Executive Officer of Cardeus Pharmaceuticals, a neuroscience company. Dr. Brunke received her BA in Biochemistry as well as a Ph.D. in Microbiology from the University of Pennsylvania and did postdoctoral studies at the Institute for Cancer Research in Fox Chase.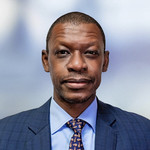 Lishomwa C. Ndhlovu, MD, PhD
Director
Appointed to Weill Cornell Medicine in 2019 as Professor of Immunology in Medicine and Neuroscience, Dr. Ndhlovu has served on the Company's Scientific Advisory Board since July 2020. Before joining Weill Cornell Medicine, Dr. Ndhlovu was a Professor at the University of Hawaii from 2011 to 2019, where he retains an adjunct appointment. As Co-leader of the $26.5 million NIH—Martin Delaney Collaboratory for HIV Cure "HOPE.", he is a recognized expert in basic and complex immunology and immunotherapy research. He has focused much of his work on confronting the challenges of HIV and aging, addressing molecular mechanism of HIV and COVID-19 pathogenesis, complications and persistence. Dr. Ndhlovu received his M.D. from the University of Zambia and his Ph.D. from Tohoku University in Japan and is an elected Fellow of the American Academy of Microbiology. He brings a deep understanding of the central nervous system aspects of HIV and research expertise in major arenas in which the Company is conducting clinical trials of its drug product candidate.