Antonio Migliarese, CPA
Interim President, Chief Financial Officer
Mr. Migliarese has had various positions with increasing responsibilities since joining the Company on January 16, 2020. He has a wide array of experience including strategic planning, FP&A, SEC reporting, internal controls, process improvement, IT, preparing companies to go public, treasury, debt, equity and M&A transactions. Prior to joining the Company, Mr. Migliarese was the Controller for Domaine Serene Vineyards and Winery, Inc., an Oregon winery, from 2018 to 2020, Corporate Controller for Lightspeed Technologies, Inc., a technology company focusing on audio-visual equipment for schools and similar organizations, from 2015 to 2018, and CFO of Hollister & Blacksmith, Inc., a cannabis industry consulting company, from 2014 to 2016. Hollister & Blacksmith, Inc. is the operating subsidiary of American Cannabis Company, Inc., a publicly listed company quoted on the OTCQB under the symbol "AMMJ". Mr. Migliarese is a Certified Public Accountant and began his career in the assurance group of PricewaterhouseCoopers (PwC).
Salah Kivlighn, PhD
Clinical and Strategic Advisor
Dr. Kivlighn, who is currently President and Managing Member of The Kivlighn Group, LLC, a company that provides strategic consulting services to companies across the biotech and pharmaceutical industry, brings to the Company more than 30 years of industry experience. Having held both scientific and commercial leadership roles, Dr. Kivlighn is a rare blend of science and business acumen. Recently, Dr. Kivlighn served as CEO of HepaTx Corporation, providing strategic, financial, and operational leadership. Prior to HepaTx, Dr. Kivlighn served as the Senior Vice President of Global Strategic Marketing and Program Operations for United States Pharmacopeia ("USP"), the official pharmacopeia for the United States. At USP, he created a new division with members in China, India, Europe, Latin America, and APAC, delivering a revitalized sales and marketing culture that yielded an average compound annual growth rate of 8.6%. Before his tenure at USP, he served as Commercial Vice President of Kite Pharma, Inc., now a subsidiary of Gilead Sciences. As Global Product Development Team Lead at MedImmune, Inc., a subsidiary of AstraZeneca, Dr. Kivlighn and his team spearheaded the development of a Leukemia drug, LUMOXITI® (moxetumomab pasudotox) which was acquired by INNATE Pharma, an independent clinical-stage biotech company. He also serves in advisory and board member roles for several companies.
Dr. Kivlighn began his career at Merck & Co. ("Merck") where he held positions of increasing responsibility during his 15-year tenure. While at Merck, Dr. Kivlighn was the lead scientist for the discovery and development of Cozaar® (losartan), and later helped to lead the massive growth of Cozaar® to $3.5B in worldwide revenue. As a scientist and marketer, Dr. Kivlighn contributed to the successful launch of a number of trials. At Merck, he also co-led the development and commercialization of RotaTeq® leading to an $800M franchise; RotaTeq® was awarded universal recommendation by the Advisory Committee on Immunization Practices. Among Dr. Kivlighn's many accolades, his team earned the prestigious Prix Galien Award for Best Biotechnology Product for RotaTeq®. In addition, he earned the AstraZeneca CEO Award for his leadership during the development of LUMOXITI® (moxetumomab pasudotox). Dr. Kivlighn is a sought-after global speaker and thought leader and has authored more than 77 peer-reviewed scientific publications. He holds a Ph.D. in Pharmacology from Texas Medical Center (University of Houston, Baylor College of Medicine & University of Texas Medical School), completing a fellowship in Integrated Physiology under the esteemed advisors Arthur C. Guyton and Thomas Lohmeier at the University of Mississippi Medical Center, and a Bachelor of Science in Distributed Studies from Iowa State University.
Cyrus Arman, PhD, MBA
SVP, Business Operations
Dr. Arman joined CytoDyn in July 2022 having previously held positions with a number of biotechnology companies, and most recently serving as Chief Business Officer of Nimble Therapeutics, Inc., a company focused on engineering peptides. Prior to Nimble he was Vice President of Corporate Development and Strategy of NEUVOGEN, Inc., an immuno-oncology company developing therapeutic whole cell cancer vaccines, from 2019 until 2021. Beginning in 2017, he served as co-founder and managing partner of BioVega Capital, LLC, a life sciences hedge fund. From 2014-2019 he served in a variety of strategy roles at Amgen, a leading independent biotechnology company, including as Director of Corporate Strategy and Global Director and Head of Competitive Intelligence and Strategy. Prior to Amgen he was a Principal at Deallus Consulting, a global lifesciences competitive strategy consulting firm. He received an M.S. degree in biomedical engineering and a Ph.D. in neuroscience from the University of Southern California and an M.B.A from the UCLA Anderson School of Management.
Scott Hansen, PhD
Head of Research & Basic Science
Dr. Hansen has 25 years of experience in the field of virology and immunology, 17 of which were focused on the development and utilization of the non-human primate (NHP) model for the study of host vs. pathogen interactions, disease state modeling, and vaccine development. He is currently an Associate Professor at OHSU, where he has earned recognition for his strong publication record. The majority of this published work focused on the development of a novel vaccine platform based on Cytomegalovirus. To support the translation of this vector platform to clinical development and to provide sample intake functions for clinical trial endpoint analysis, Dr. Hansen developed a Human Samples Laboratory that operates in accordance with Good Clinical Laboratory Practices (GCLP), as well as a Quality System to provide appropriate regulation for documents, data, and inventory. He will draw upon this experience and expertise in his role at CytoDyn, where he will provide research support for method of action and assay support for clinical trials. Dr. Hansen's research laboratory has been studying leronlimab since the Spring of 2021. In this time he has developed numerous flow cytometry biomarker assays to investigate how leronlimab/CCR5 modulates various immune cell phenotypes. Additionally, he developed an exploratory CCR5 receptor occupancy assay to evaluate leronlimab binding/loading after dosing. Dr. Hansen's work has led to two research publications (one pending publication) that has already furthered CytoDyn's understanding on the mechanism of action and potential applications of leronlimab in NASH and oncology.
Bernie Cunningham, PhD, MRPharmS, PMP
Vice President of Operations
Dr. Cunningham, a certified Project Management Professional with extensive experience in development of investigational medicinal products (IMP) including solid oral dosage forms, cell therapies, radiopharmaceuticals and monoclonal antibodies, joined CytoDyn as Executive Director of Supply Chain and Project Management in June 2020 and was promoted to Vice President of Supply Chain and Project Management in 2021. Prior to joining the Company, she held positions of increasing responsibilities at OSI Pharmaceuticals, Mesoblast and Actinium Pharmaceuticals. She possesses extensive knowledge of pharmaceutical product development and has expertise in establishing systems and processes in growing companies. Dr. Cunningham received her B.Sc. degree in Pharmacy and Ph.D in Medicinal Chemistry from Aston University and is a Member of the Royal Pharmaceutical Society of Great Britain.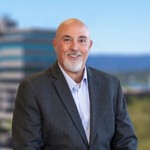 Joseph Meidling
Senior Director of Clinical Operations
Mr. Meidling joined CytoDyn in March of 2021 as Senior Director of Portfolio and Project Management and in May of 2022 was appointed Senior Director of Clinical Operations. Prior to joining CytoDyn, Mr. Meidling spent nearly 22 years at Merck where he held various positions of increasing responsibilities in Drug Development. He was a director in Clinical Pharmacology and Translational Medicine and led the Pharmacogenomics and Biorepository group before moving on to become the site lead for Merck's Kenilworth facility and was responsible for Merck's Early-Stage Development portfolio and resource planning. Mr. Meidling has a BS in Engineering from New Jersey Institute of Technology and an MBA from Montclair State University.
Tyler Blok
Executive Vice President of Legal Affairs
Mr. Blok has served as the Company's legal counsel since July 25, 2022, and was appointed by the Board as Executive Vice President, Legal Affairs, effective August 15, 2023. Prior to joining the Company, Mr. Blok was an attorney at Buckley Law P.C., from 2021 to 2022, working in the firm's business and transactional practice group, representing corporate clients in the mergers and acquisitions process, and advising business clients in relation to corporate governance matters. From 2013 to 2021, Mr. Blok worked at Markun Zusman Freniere & Compton LLP, later transitioning to TTE Law Group LLP, where he represented various corporate clients in largescale arbitration matters, complex commercial disputes, securities litigation, and a wide variety of regulatory examination and enforcement matters.