Cyrus Arman, Ph.D., M.B.A.
President
Dr. Arman was named President in July 2022 and has previously held positions with a number of biotechnology companies, most recently serving as Chief Business Officer of Nimble Therapeutics, Inc., a company focused on engineering peptides. Prior to Nimble he was Vice President of Corporate Development and Strategy of NEUVOGEN, Inc., an immuno-oncology company developing therapeutic whole cell cancer vaccines, from 2019 until 2021. Beginning in 2017, he served as co-founder and managing partner of BioVega Capital, LLC, a life sciences hedge fund. From 2014-2019 he served in a variety of strategy roles at Amgen, a leading independent biotechnology company, including as Director of Corporate Strategy and Global Director and Head of Competitive Intelligence and Strategy. Prior to Amgen he was a Principal at Deallus Consulting, a global lifesciences competitive strategy consulting firm. He received an M.S. degree in biomedical engineering and a Ph.D. in neuroscience from the University of Southern California and an M.B.A from the UCLA Anderson School of Management.
Antonio Migliarese, C.P.A.
Chief Financial Officer
Mr. Migliarese has had various positions with increasing responsibilities since joining the Company on January 16, 2020. He has a wide array of experience including strategic planning, FP&A, SEC reporting, internal controls, process improvement, IT, preparing companies to go public, treasury, and debt, equity and M&A transactions. Prior to joining the Company, Mr. Migliarese was the Controller for Domaine Serene Vineyards and Winery, Inc., an Oregon winery, from 2018 to 2020, Corporate Controller for Lightspeed Technologies, Inc., a technology company focusing on audio-visual equipment for schools and similar organizations, from 2015 to 2018, and CFO of Hollister & Blacksmith, Inc., a cannabis industry consulting company, from 2014 to 2016. Hollister & Blacksmith, Inc. is the operating subsidiary of American Cannabis Company, Inc., a publicly listed company quoted on the OTCQB under the symbol "AMMJ". Mr. Migliarese is a Certified Public Accountant and began his career in the assurance group of PricewaterhouseCoopers (PwC).
Bernie Cunningham, Ph.D., MRPharmS, PMP
Vice President of Operations
Dr. Cunningham, a certified Project Management Professional with extensive experience in development of investigational medicinal products (IMP) including solid oral dosage forms, cell therapies, radiopharmaceuticals and monoclonal antibodies, joined CytoDyn as Executive Director of Supply Chain and Project Management in June 2020 and was promoted to Vice President of Supply Chain and Project Management in 2021. Prior to joining the Company, she held positions of increasing responsibilities at OSI Pharmaceuticals, Mesoblast and Actinium Pharmaceuticals. She possesses extensive knowledge of pharmaceutical product development and has expertise in establishing systems and processes in growing companies. Dr. Cunningham received her B.Sc. degree in Pharmacy and Ph.D in Medicinal Chemistry from Aston University and is a Member of the Royal Pharmaceutical Society of Great Britain.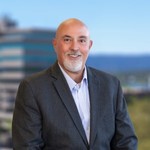 Joseph Meidling
Senior Director of Clinical Operations
Mr. Meidling joined CytoDyn in March of 2021 as Senior Director of Portfolio and Project Management and in May of 2022 was appointed Senior Director of Clinical Operations. Prior to joining CytoDyn, Mr. Meidling spent nearly 22 years at Merck where he held various positions of increasing responsibilities in Drug Development. He was a director in Clinical Pharmacology and Translational Medicine and led the Pharmacogenomics and Biorepository group before moving on to become the site lead for Merck's Kenilworth facility and was responsible for Merck's Early-Stage Development portfolio and resource planning. Mr. Meidling has a BS in Engineering from New Jersey Institute of Technology and an MBA from Montclair State University.