CytoDyn Announces Company Updates and Investment Community Update Webcast
Claim Filed in Former CRO Litigation for Damages Exceeding $100M

Dr. Arman Returns from Medical Leave as SVP of Business Operations
Webcast to be held Monday, July 24th, 2023, at 1 PM PT / 4 PM ET
VANCOUVER, Washington, July 11, 2023 (GLOBE NEWSWIRE) -- CytoDyn Inc. (OTCQB: CYDY) ("CytoDyn" or the "Company"), a clinical-stage biotechnology company developing leronlimab, a CCR5 antagonist with the potential for multiple therapeutic indications, today announced that it has filed a supplemental Statement of Claim and formally requested a hearing date in its litigation proceeding against Amarex Clinical Research LLC ("Amarex"), the Company's former Contract Research Organization ("CRO"). The Company also announced that Dr. Cyrus Arman has returned to the Company, following his medical leave of absence, as Senior Vice President of Business Operations, a new role in which he will be working reduced hours. A search has begun for a new President and/or Chief Executive Officer, while Antonio Migliarese, the Company's Chief Financial Officer, will continue to serve as interim President.
Amarex provided clinical trial management and regulatory services to CytoDyn from 2013 to 2021. The Company took preliminary legal action against Amarex in late 2021, and has now filed a supplemental Statement of Claim and requested a final hearing date be set in the arbitration matter pending with the American Arbitration Association. Should the Company prevail at the final hearing, the Company will be entitled to recover its damages and legal fees incurred from Amarex. The Company's Statement of Claim, among other things, alleges that Amarex failed to perform its obligations and services under the master services agreement and work orders that governed the relationship between the parties, including failure to perform services to an acceptable professional standard and billing the Company for services it did not perform. Due to Amarex's failures, the Company suffered substantial damages and will be seeking an award in excess of $100 million at the final hearing.
Antonio Migliarese, CytoDyn's interim President, commented, "The recent filing against Amarex is the next step towards holding Amarex accountable for the damages they inflicted on the Company which we will aggressively continue to pursue. This filing builds on the momentum obtained from the previous favorable ruling by the U.S. District Court for the District of Maryland in our dispute with Amarex. We are very confident in our claims, in particular, due to the results of independent and FDA audits that have been conducted as to Amarex's services, and regulatory action taken by the FDA against Amarex. Our attorneys will be taking all steps necessary to maximize recovery from Amarex."
Dr. Arman, SVP of Business Operations, said, "I am excited to feel well enough to return from medical leave and contribute to CytoDyn. This new role will allow me to support CytoDyn and the development of leronlimab, which I continue to believe in and am very confident and optimistic about the potential of, while continuing to tend to my health." Tanya Urbach, Board Chair, also stated, "We are happy Dr. Arman is able to return, albeit not in his previous capacity, and lend his demonstrated knowledge and talent to the Company. With this group's cumulative regulatory, clinical, and industry expertise, it is my belief that we currently have the strongest leadership team of board members, executives, and advisors since I began my tenure as Chair. Although the Board has commenced a search for a President and/or CEO, the current team is beyond well-equipped."
Webcast Information 
The Company will host the following live webcast to provide a Company update: 
| | |
| --- | --- |
| Date: | Monday, July 24, 2023 |
| Time: | 1:00 PM PT / 4:00 PM ET |
| Access:  | https://event.choruscall.com/mediaframe/webcast.html?webcastid=1TBwlTE9 |
| Questions: | Please submit any questions prior to the webcast, and not later than Noon PT, Thursday, July 20, 2023. Questions can be submitted via email to: ir@cytodyn.com. Per CytoDyn's current policy, the presenters will not be able to take live questions during the webcast. |
|   |   |
This is a livestream presentation. Participants are encouraged to login early prior to the start of the event. The replay will be available approximately 60 minutes after the conclusion of the webcast and can be accessed via the above link until August 24, 2023.  
About CytoDyn  
CytoDyn is a clinical-stage biotechnology company focused on the development and commercialization of leronlimab, an investigational humanized IgG4 monoclonal antibody (mAb) that is designed to bind to C-C chemokine receptor type 5 (CCR5), a protein on the surface of certain immune system cells that is believed to play a role in numerous disease processes. CytoDyn is studying leronlimab in multiple therapeutic areas, including infectious disease, cancer, and autoimmune conditions.  
Forward-Looking Statements  
This press release contains certain forward-looking statements that involve risks, uncertainties and assumptions that are difficult to predict. Words and expressions reflecting optimism, satisfaction or disappointment with current prospects, as well as words such as "believes," "hopes," "intends," "estimates," "expects," "projects," "plans," "anticipates" and variations thereof, or the use of future tense, identify forward-looking statements, but their absence does not mean that a statement is not forward-looking. Forward-looking statements may include statements about leronlimab, its ability to provide positive health outcomes, the Company's ability to resolve the clinical hold imposed by the U.S. Food and Drug Administration (the "FDA"), the Company's ability to implement a successful operating strategy for the development of leronlimab and thereby create shareholder value, the ability to obtain regulatory approval of the Company's drug products for commercial sales, and the market for actual commercial sales, the recovery of damages in the Amarex dispute, and the strength of the Company's leadership team. The Company's forward-looking statements are not guarantees of performance, and actual results could vary materially from those contained in or expressed by such statements due to risks and uncertainties, including: (i) the regulatory determinations of leronlimab's safety and effectiveness to treat the diseases and conditions for which we are studying the product by the FDA and various drug regulatory agencies in other countries; (ii) the Company's ability to raise additional capital to fund its operations; (iii) the Company's ability to meet its debt and other payment obligations; (iv) the Company's ability to recruit and retain key employees; (v) the Company's ability to enter into partnership or licensing arrangements with third parties; (vi) the timely and sufficient development, through internal resources or third-party consultants, of analyses of the data generated from the Company's clinical trials required by the FDA or other regulatory agencies in connection with applications for approval of the Company's drug product; (vii) the Company's ability to achieve approval of a marketable product; (viii) the design, implementation and conduct of the Company's clinical trials; (ix) the results of any such clinical trials, including the possibility of unfavorable clinical trial results; (x) the market for, and marketability of, any product that is approved; (xi) the existence or development of vaccines, drugs, or other treatments that are viewed by medical professionals or patients as superior to the Company's products; (xii) regulatory initiatives, compliance with governmental regulations and the regulatory approval process; (xiii) legal proceedings, investigations or inquiries affecting the Company or its products; (xiv) general economic and business conditions; (xv) changes in foreign, political, and social conditions; (xvi) stockholder actions or proposals with regard to the Company, its management, or its board of directors; and (xvii) various other matters, many of which are beyond the Company's control. The Company urges investors to consider specifically the various risk factors identified in its most recent Form 10-K, and risk factors or cautionary statements included in subsequent Form 10-Qs and Form 8-Ks, filed with the Securities and Exchange Commission. Except as required by law, the Company does not undertake any responsibility to update any forward-looking statements to take into account events or circumstances that occur after the date of this press release.  
CONTACT 
Investor Relations 
CytoDyn Inc. 
Office: 360.980.8524 
ir@cytodyn.com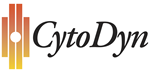 Source: CytoDyn Inc.

Released July 11, 2023