Exhibit 99.1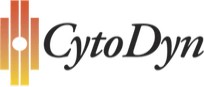 ​
​
CytoDyn Announces President Takes Medical Leave of Absence
Antonio Migliarese assumes interim President role
Dr. Melissa Palmer appointed interim Chief Medical Officer
Dr. Salah Kivlighn joins CytoDyn as clinical and strategic advisor
​
VANCOUVER, Washington, May 24, 2023 – CytoDyn Inc. (OTCQB: CYDY) ("CytoDyn" or the "Company"), a biotechnology company developing leronlimab, a CCR5 antagonist with the potential for multiple therapeutic indications, announced today that Dr. Cyrus Arman, the Company's President, has taken a medical leave of absence. During Dr. Arman's absence, Antonio Migliarese, the Company's Chief Financial Officer, will assume interim President responsibilities. Mr. Migliarese will be supported by the Company's recently appointed interim Chief Medical Officer, Dr. Melissa Palmer, as well as Dr. Salah Kivlighn, who recently joined the Company as a clinical and strategic advisor, in collectively leading the Company's continued priorities of lifting the clinical hold on the use of leronlimab in the HIV population, advancing the development of the NASH phase 2b clinical trial for submission to the FDA, and exploring potential strategic business opportunities. The Company plans to host an investment community webcast on a to-be-announced date in the near future.
​
Dr. Palmer is an experienced industry executive and internationally renowned Hepatologist. She has held leadership positions at various biotech and pharmaceutical companies, including CMO of Gannex/Ascletis and Head of Liver Disease Clinical Development at Takeda Pharmaceutical Company. At both Shire plc (acquired by Takeda in 2019) and Kadmon Corporation (acquired by Sanofi Company in 2021), Dr. Palmer led the global development of NASH and other liver disease programs. She was previously a clinical professor at NYU Langone Medical Center and the director of Hepatology at NYU Plainview, NY. Earlier in her career, Dr. Palmer maintained a solo medical practice devoted to treating patients with liver disease for 20 years. Since 1991, Dr. Palmer has served as a hepatology consultant to more than 60 biotech and pharmaceutical companies and has been a primary investigator for numerous clinical trials in NASH and other liver diseases. Dr. Palmer has authored over 100 publications, abstracts, manuscripts, and book chapters, in addition to the best-selling book "Dr. Melissa Palmer's Guide to Hepatitis and Liver Disease." Dr. Palmer, either as the primary author or co-author with colleagues from the FDA, has published several guidelines concerning drug-induced liver injury among patients in clinical trials evaluating potential drugs to treat NASH and other liver diseases. She trained in Hepatology at Mount Sinai School of Medicine, where she also received her M.D. degree. She received her Bachelor of Science degree from Columbia University in New York City.
​
Dr. Kivlighn, who is currently President and Managing Member of The Kivlighn Group, LLC, a company that provides strategic consulting services to companies across the biotech and pharmaceutical industry, brings to the Company more than 30 years of industry experience. Having held both scientific and commercial leadership roles, Dr. Kivlighn is a rare blend of science and business acumen. Recently, Dr. Kivlighn served as CEO of HepaTx Corporation, providing strategic, financial, and operational leadership. Prior to HepaTx, Dr. Kivlighn served as the Senior Vice President of Global Strategic Marketing and Program Operations for United States Pharmacopeia ("USP"), the official pharmacopeia for the United States. At USP, he created a new division with members in China, India, Europe, Latin America, and APAC, delivering a revitalized sales and marketing culture that yielded an average compound annual growth rate of 8.6%. Before his tenure at USP, he served as Commercial Vice President of Kite Pharma, Inc., now a subsidiary of Gilead Sciences. As Global Product Development Team Lead at MedImmune, Inc., a subsidiary of AstraZeneca, Dr. Kivlighn and his team spearheaded the development of a Leukemia drug, LUMOXITI® (moxetumomab pasudotox) which was acquired by INNATE Pharma, an independent clinical-stage biotech company. He also serves in advisory and board member roles for several companies.
​